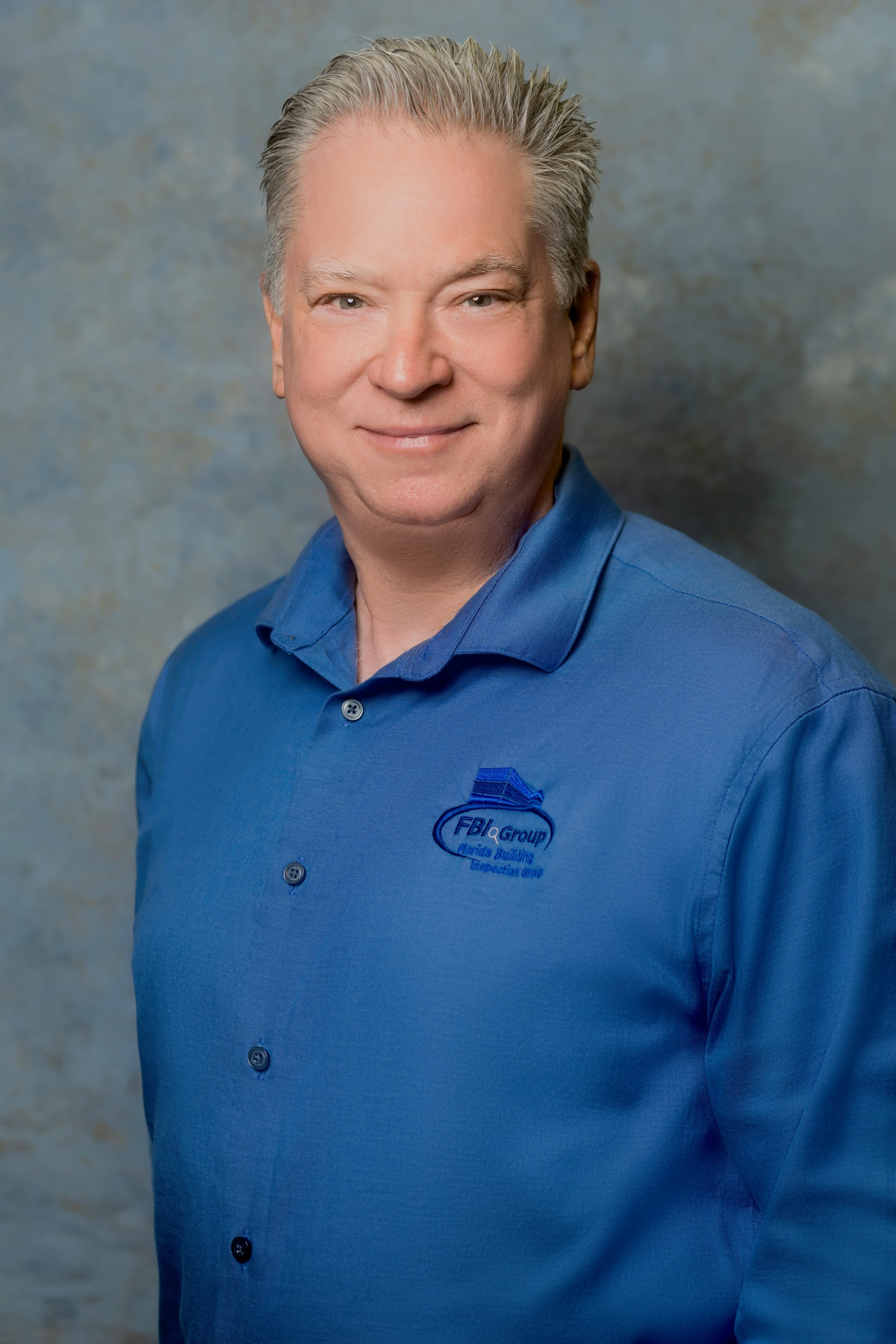 Tom Frey

Owner/CEO • General Contractor CGC 1518907• Engineer (BSME)

Tom Frey is a Licensed General Contractor and holds a Mechanical Engineering Degree. With over 15 years of experience in the construction industry, Tom brings his extensive knowledge of new construction and engineering to the home inspection business. He understands and can explain the dynamics of normal wear-and-tear versus structural damage and can evaluate the level of severity instead of merely making a checklist of damages. You can be confident that Tom has the knowledge to train a team of inspectors who will provide needed advice during your potential home purchase.
Travis Manning


Inspector, CPI | Team Lead | Commercial Lead | Radon Technician | Drone Certified
Travis got his start as a home inspector in Iowa, while working as a Realtor. With 15 years experience in retail management he values the practice of customer satisfaction. Travis loves to be on the boat with his family catching fish and enjoying the water!
Jared Hyers
Inspector, CPI | Team Lead | Drone Certified | Mold Assessor | Radon Technician | New Construction



Jared has spent years as a quality control specialist in various industries. Jared's time as a quality control specialist and supervisor has proved useful as a home inspector. Jared loves to walk roofs and get into those hard to reach spaces. He loves to spend time with his wife and three kids; he also loves to rock climb, wake boarding and playing music.
Brian Smith
Inspector, CPI | Trainer | New Construction
Brian comes to us with 25 years in the construction field. He has an extensive background in assessing and managing rehab projects. Brian, past he has been the superintendent for a nationwide investment company, whose focus was rehabbing homes for rent or resale. He was fascinated by the home inspection industry and got licensed in 2011. He is the longest standing home inspector in our company. Brian loves spending time with his family doing anything on the water/boating.
Shane Raburn
Inspector, CPI | Team Lead | WDO Certified Operator | Radon Technician | Drone Certified | New Construction
Shane has spent his entire career in the service industry. He owned and operated a pest control business and also a small construction company. He really enjoys working with people and helping them with the home buying process. He loves his family, his faith, sports, music and movies.
Jonathan Smith

Inspector, CPI | New Construction | Drone certified | Radon Technician
With nearly 18 years in the construction and home services industry, Jonathan is sure to go the distance when inspecting your home. Starting off as a laborer and moving all the way up to Service Manager and Custom Builder, Jonathan has a passion for understanding not only what it going on in a home, but also why something the way that it is. Jonathan is married to the love of his life; a woman that he says, still makes his heart skip a beat daily, and they have an amazing son, and a German Shorthair Pointer who keeps them on their toes.
Miles Moore
Inspector | Drone Certified
Miles has been in construction in one form or another for close to 20yrs. He has worked as a professional roofer for 13 years and has experience in different trades from surveying to remodeling kitchen and baths. He brings a unique perspective having worked in the field and prides himself on his work ethic and attention to detail. His most important role is being Dad to Jack and Olivia.
Donatello Verardi
Inspector


Tri-Lingual

(German, Italian and

English) | Drone Certified
Donatello moved here in 2018 with his wife and children from Germany. He is fluent in 3 languages ( German, Italian and English). In Germany, Donatello worked in a construction company that belonged to his wife's family. Meanwhile, in Florida, Donatello learned the Home Inspection profession from his Mentor and Master Home Inspector Hugo Lintner and Tom Frey. Donatello stand for quality and accuracy and loves what he does.
Matea Pearson
Inspector, CPI | Drone Certified
As a transplant from Idaho to Florida Matea is loving the sunshine state. With a background in restoration and growing up on an actual farm has given her a great work ethic. Always willing to work hard and go the extra mile and while never afraid of a challenge Matea is really excited to help people in one of the biggest decisions of their lives. Outside of work Matea enjoys traveling, sports, and anything outdoors.
Pete Nelson
Inspector | Drone Certified
Pete is an excellent addition to the FBI Group. Located in the Sarasota area he is all about family, music, and giving back to those around him. His cool demeanor will put anyone at ease. As a transplant from Chicago he is much better suited to the Florida Life and wants to help others find their slice of paradise.
John Shanafelt
Inspector, CPI
John worked as his own contractor and laborer when he built is own home in Michigan 20 years ago. Since then, he has bought, renovated and sold properties, worked in sales and logistics and moved to Florida. He's brought with him his Mid-Western values and a work ethic that places emphasis on customer satisfaction. John enjoys spending time with family and friends, being on the ocean and restoring furniture.
Jeff Benfield
Inspector, CPI
Jeff worked in the home building industry for Over 30 years. Starting with remodeling and then moving into new construction hands on. Jeff worked his way into managing all phases of the building process, where he spent 20 years managing and making sure the quality of the homes was at the highest levels possible. Moving to Florida in 2021 Jeff wanted to expand his career into the inspection side of the industry. As a licensed inspector, Jeff strives to ensure quality and accuracy in his position at the Florida Building Inspection Group.