The FBI Group offers a 4 Phase New Construction Inspection – for ONE FEE. (From Start to Finish)
Phase 1: Pre-Foundation
The first phase is very important; if a foundation isn't set up correctly then there can be serious consequences down the road. We inspect items such as: excavation, shoring and re-shoring, forms, footings, re-bar placement, etc.
Phase 2: Pre-Lintel
This phase is for block constructed homes. We want to make sure that your walls are placed correctly and will withstand the test of time. The window layout of the lintels and block cells are inspected along with re-bar connections, proper size steel, and proper stationing of poured cells are checked.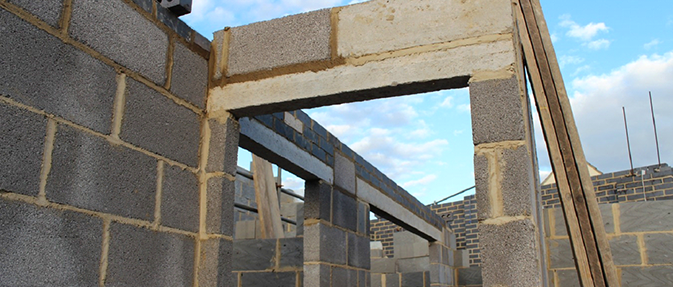 Phase 3: Pre-Drywall
Arguably the most important phase of new construction is the pre-drywall. This phase has a lot to inspect: framing, electrical rough in, plumbing rough in, HVAC rough in and hurricane resistance attachments. We are here to check and double check these items to make your home safe and ready for you.
Phase 4: Blue Tape Walk Through
The final phase is the Blue Tape Walk Through. In this phase we will go through the house with a fine toothed comb checking all the angles, finishes, paint, texture, flooring, stucco and other exterior wall coverings, insulation in attics, lights, doors etc. We will use blue tape to mark the items that need attention for your builder to easily identify and fix said issues.